Fluttershy:
Today no mercy will be shown!
                                      Revenge!
[Exit, pursued by Fluttershy riding a bear.]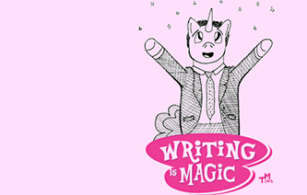 For more videos, visit Writing is Magic's Youtube...
Read More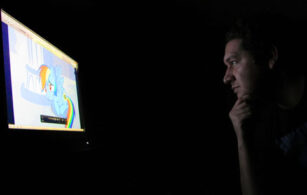 Sharif is the Poetry Editor for the Southern California Review and a Masters of Professional Writing candidate at USC. He became aware of the reboot of My Little Pony while working on a fiction piece called "Unicorn Hunting" (still unfinished) in 2011.  Because of this story, his roommate showed him the pony memes.  He used...
Read More
Previous
Next