Panel 1:
Mare Do Well falls from Cloudsdale
Panel 2:
Close up on Mare Do Well's mask
               M.D.W. (THOUGHT BUBBLE)
      So you betrayed us all…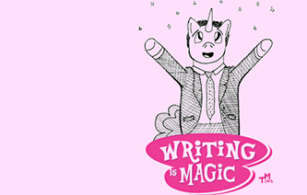 For more videos, visit Writing is Magic's Youtube...
Read More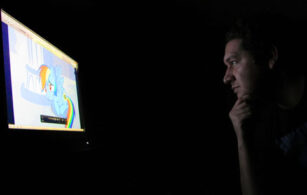 Sharif is the Poetry Editor for the Southern California Review and a Masters of Professional Writing candidate at USC. He became aware of the reboot of My Little Pony while working on a fiction piece called "Unicorn Hunting" (still unfinished) in 2011.  Because of this story, his roommate showed him the pony memes.  He used...
Read More
Previous
Next